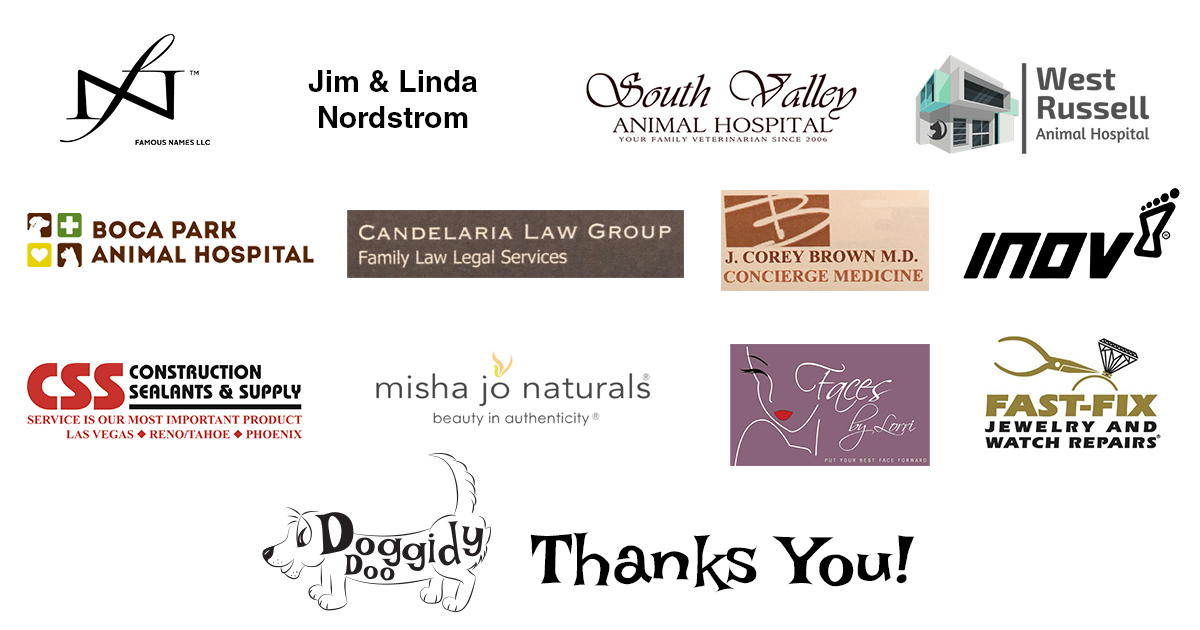 As we reflect on 2019 and move forward into the new year, we would like to take this opportunity to thank our Doggidy Doo supporters.
Without your support, we could not fulfill Doggidy Doo's mission to protect and help vulnerable animals and to foster strong animal-human bonds.
We would especially like to thank our community and business sponsors—most of whom have supported Doggidy Doo since its inception.
Famous Names
Jim and Linda Nordstrom
South Valley Animal Hospital
Dr. Heather Benson of West Russell Animal Hospital
Dr. Daigle-Spaulding of Boca Park Animal Hospital
Candelaria Law Group
J. Corey Brown, MD – 702-430-3820
Brendan Murray of Inov-8
CCS Construction Sealants & Supply
Misha Jo Naturals
Faces by Lorri
Fast-Fix Jewelry and Watch Repairs
Wishing all a happy and successful new year.
Love,
The crew from Doggidy Doo